In these terms and conditions of contract Northern Air Limited is called ¡°Northern Air¡±, ¡°we¡± and ¡°us¡±; each passenger carried by us is referred to as ¡°you¡±. These conditions apply, generally, to all carriage of passengers and baggage by Northern Air.
A) RESERVATION NOT GUARANTEE


1) We reserve the right to cancel any flight at any time although we will do our best to give you

reasonable notice of any cancellation. Where we cancel a scheduled service before you are

accepted at check-in and issued with a boarding pass, we will not be responsible for any


expenses incurred by you as a result of that cancellation. Although Northern Air will use its best

efforts to deliver superior services on time please refer to flight schedules. Flight schedule may


get affected by the following factors including operational, safety logistical, weather or


any emergency requirements affecting safe operation, force majeure and by other matters


outside our control etc.


2) We reserve the right to substitute alternate aircraft or carriers for any carriage and flight


schedules may change without notification. We reserve the right to offload or not to carry


any passenger or baggage. This is a decision for the staff of Northern Air in their discretion


taking into account weight limitations, seating capacity, and other issues (including


matters affecting safety).
B) DELAY


1) If we are unable to undertake or continue any flight, we will provide alternative carriage. If,


for any reason you may either re-book there are other schedule flights available.
C) CHECKIN


1) You are required to check in 90 minutes prior to the scheduled departure.


2) The check in counter closes 30 minutes before departure.


3) Passengers are responsible for personal travel documents and compliance with travel


requirements of countries flown into and from.


4) All Taxes are included on your fare.
D) BAGGAGE


1) In referring to ¡°baggage¡± we mean both the carry on baggage carried by you and the


baggage carried for you either on or in conjunction with your flight. All baggage is carried subject


to these conditions and you must comply with them. We reserve the right to search you and/or


your baggage to ensure security compliance. Each Adult fare-paying passenger has a 15 kg


baggage allowance. Children - 10 kg baggage allowance & Infants baggage allowance is


3kg


2) We will carry excess baggage only if space and weight is available. Excess baggage will be


subject to a surcharge.


3) Individual baggage shall not exceed 30 kg. We may refuse to carry any baggage which, in


our view is unsuitable for carriage for any reason. Large items of baggage such as bicycles or


surfboards may be carried however conditions and surcharge shall apply.


- Excess baggage surcharge applies.
E) TRAVEL FORMALITIES


1) Present e-ticket where applicable, any form of identification (preferably any Photo ID) for


checking in purposes.


2) Your booking will be allocated a confirmation number/ reservation number.


3) You may be requested to provide personal identification and (in the case of persons traveling


on any child/infant fare) evidence of age.


4) All NO SHOW, no refund applies.
F) DANGEROUS GOODS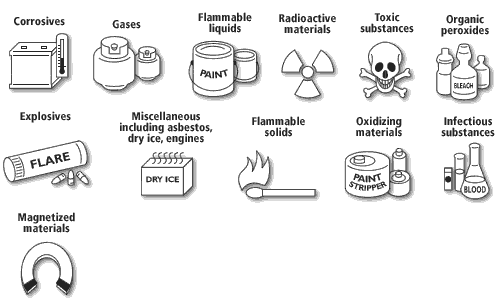 1) A list of common dangerous goods is displayed above at our check in counters and tickets, our

staff can give you further information on request. Some more common dangerous goods are as

follows:


compressed gases (flammable, non flammable, deeply refrigerated or poisonous), corrosion

materials (such as acids, alkalis, wet cell batteries, mercury etc), explosives (flares, fireworks,

detonators and items which are easily ignited), firearms and ammunition (except for items which


are accepted by us as checked baggage and carried in accordance with our requirements as to

security, safety, etc) flammable liquids and solids (including any petrol, kerosene, propane,


butane, matches, lighters, heater fuels, etc) aerosols containing flammable propellant,


magnetized materials, oxidizing materials, poisonous, toxic or infectious substances, chemical

oxygen and generators, security cases (if fitted with alarm or pyrotechnical materials) .


Any items listed in the IATA Dangerous Goods legislation (a copy of which is available at our check

in counters) will also be considered dangerous.


For the safety and security of other passenger, you are not permitted to carry with you on our

aircraft any sharp object or cutting implement or any item which might be used as a weapon.
G) FLIGHT SAFETY - ¢®¡ÆNorthern air preaches safety before schedule¢®¡¾


1) Consumption of alcohol


Northern Air will exercise full authority and control for operational and safety aspects of all


flights. We reserve the right to refuse carriage of any passenger or baggage or to make any


other decision of an operational or safety nature relating to a flight. It is a mandatory


requirement that all passengers follow the safety instruction of the ground and air crew during


and after the boarding and disembarking of the air craft.
H) SPECIAL PROVISION FOR INFANTS AND OTHERS


1) Infants (i.e., children under the age of 24 months) must be accompanied by an adult and

occupying the same seat as that passenger. Any newborn infant, less than 7 days old, must


have prior arrangement made with a doctor and authorization must be produce during check in.


2) We will do our best to enable the travel of unaccompanied children, pregnant women, sick and

injured persons and persons suffering disabilities and mobility problems.


3) If you or any person for whom you have made a booking has special needs, you should


contact Northner Air to discuss what arrangements can be made with us to assure safe


and comfortable travel.


4) If any person requires special care or assistance during a flight, then they should make special

arrangements for an able body personal to accompany.
I) FARE RULE
Refunds on fare

Non-refundable.

Special Fares

Changes - Not Permitted

Miss check-in deadline or fail to board within the required time

Non-refundable/loss of fare. Check your itinerary for strict check-in and boarding times.

Time/Date Change

Permitted upon payment of the applicable Change Fee and Fare Difference within Change Deadline.

Origin/Destination Changes

Not Permitted.

Passenger Name Changes

Permitted upon payment of the applicable Change Fee and Fare Difference within Change Deadline.
Name changes can be made for an individual passenger on a booking, but must apply to all flights for that passenger.

Change Deadline and point
of contact

Permitted changes must be made 24 hours before the original scheduled flight opens for check-in at the airport. Airport check in opening times is 1 hour prior to flight and closes 30 minutes prior.
Time and date changes can be made via Northern Air Head office and the counter at the airport and additional service fees apply.

Name Change +24 hour prior to scheduled departure time.
Time/Date change +48 hours prior to scheduled departure time.
If the purchase is made within 24 hours of Travel date/time, there shall not be any changes. Non refundable/Loss of fare.

Rebooking

You must rebook onto an available Northern Air Flight. Northern Air does not hold open dated bookings.

Currency

All money amounts will be charged in the currency you made your original booking.